Table Tennis Opportunities
View our Virtus/Paralympic list of Eligible U.S. Table Tennis Players
Athletes Without Limits provides opportunities for table tennis players with intellectual disability to represent the US at upcoming national and international Virtus and Paralympic Table Tennis events.
A. VIRTUS TABLE TENNIS:
Athletes Without Limits provides table tennis players with Intellectual Impairment, Autism and Down Syndrome the opportunity to compete at International events, including AWL-USA National Teams competing at Virtus World Championships.
B. PARALYMPIC TABLE TENNIS (USATT, ITTF, Class 11):
We also confirm eligibility for athletes pursuing Paralympic Table Tennis opportunities in Table Tennis Class 11 for Intellectual Impairment at USATT, ITTF or Paralympic events or other events that follow Paralympic Classification.
The first step for interested athletes is to work with Athletes Without Limits to complete our National eligibility application to determine eligibility for AWL-Virtus and/or Paralympic competition.
---
A. ATHLETES WITHOUT LIMITS / VIRTUS TABLE TENNIS
ATHLETES WITHOUT LIMITS US EVENTS:
Stay tuned for information on upcoming AWL Table Tennis events.
AWL NATIONAL TEAMS COMPETING AT VIRTUS EVENTS:

Virtus: World Intellectual Impairment Sport (formerly called Inas) competitors are an elite group of athletes from around the world making great achievements in table tennis. See the records and rankings on the Virtus website to see just how accomplished world champion athletes with intellectual disability are. We look forward to seeing more US athletes in those rankings!
View our event calendar for upcoming Virtus Table Tennis events for which Athletes Without Limits will organize US Team Selection and travel including: Virtus World Championships and Global Games. Virtus offers competitions for athletes in three eligibility groups: II1-Intellectual Impairment, II2-Additional Physical Impairment/Down Syndrome and II3 Autism (w/IQ of 76 or higher) and offers a full program of individual events.
Upcoming Virtus International Events (pending COVID-19 safety):
Past AWL and AWL Trips to Virtus Events that offered Table Tennis include:
2019 Virtus Global Games (Australia)
2018 Table Tennis Training Camp at Paddle Palace (Portland, OR)
2015 Virtus Global Games (Ecuador)
2011 Virtus Global Games (Italy)
2009 Virtus Global Games (Czech Republic)
*Note that Virtus Global Games and World Championship Table Tennis events are also sanctioned by ITTF so are potential Paralympic-qualifying opportunities for athletes competing in the Virtus II1 International Eligibility Group.
---
B. PARALYMPIC TABLE TENNIS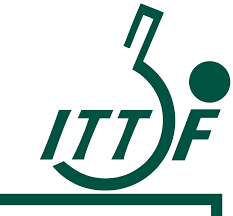 Table Tennis is one of three Paralympic sports that re-included athletes with intellectual impairment starting with the 2012 London Games. Athletes Without Limits/Virtus eligibility is the first step for U.S. athletes looking to compete in Paralympic events and potentially qualify for the U.S. Paralympic Team.
Athletes must meet the Virtus II1 criteria for Intellectual Disability to be eligible for Paralympic competition (IQ 75 or lower, Significant Limitations in Adaptive Behavior, Onset before age 18).
Visit our Paralympic Eligibility & Classification Page to learn more about who is eligible to participate in Paralympic-sanctioned and other events that use Paralympic classification for entry.
Visit our Paralympic Games page to learn more about the AWL athletes with intellectual impairment who have qualified for the Games.
---