2020 Virtus Global Rowing Challenge (Virtual Series)
October 9, 2020

-

December 9, 2020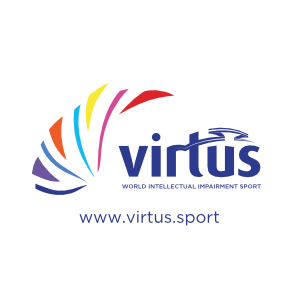 ---
The Virtus Global Challenge Series offers Virtus athletes the chance to remain connected to their sports while competing safely in their own environment. There will be events offered in several sports and the potential for more to be added. Within each sport, new challenges will be announced every three weeks for athletes to work towards and test themselves against  fellow Virtus athletes worldwide.
---
ABOUT THE ROWING CHALLENGE:
The indoor rowing challenge is for anyone who has competed previously in the sport or would like to start. There will be three challenges, each open for a period of 3 weeks:
• Challenge 1 will be posted Oct 9 with entries due Oct 29 (GMT)  See Details Below!
• Challenge 2 will be posted Oct 30; with entries due Nov 19 (GMT)
• Challenge 3 will be posted Nov 20; with entries due Dec 10 (GMT)
[Note: Due to time differences US athletes should plan to submit entries one day earlier than the deadline.]
There will be a separate competition for males and females and for athletes in II1, II2 and II3 eligibility groups and the following age groups: 14-19 years, 20 –39 years, 40 years and above.
Performances can be submitted at any time during the challenge and athletes can submit more than one entry for each the challenge. An online entry form will be provided with each challenge, scroll to the bottom of this page for the latest challenge.
Eligibility:
You'll need a Virtus athlete number to enter the Global Challenge Series but it doesn't matter what sport you are usually in for the Global Challenge Series. For example a swimmer can enter the Rowing Global Challenge.
• If you've previously completed Virtus International Eligibility, you can look up your athlete number on our US Master List (click here)

• If you've previously completed Provisional or National Eligibility, submit a request to Athletes Without Limits and we'll work with Virtus to arrange a National athlete number for the Global Series (click here) 
• If you are a new athlete please start by completing our National Level Eligibility Application (download PDF)
Virtus Annual License Fee Payment:
There is no series event fee but Athletes must purchase a Virtus Annual License which costs $35 USD. You may then compete in any Virtus Global Challenge Series events for a year. IMPORTANT: When you click on the payment button below, please enter the Athletes Name under "Contact Details" and the Credit Card holders name under "Billing Details"
$35 Annual License Fee Payment
Equipment & Entries:
Athletes should compete on a Concept2 rowing machine where possible. A photo of the monitor showing the verification code should be provided. Use the links below for instructions on how to view the verification code on different Concept2 monitor models:
• Concept2 PM5 Monitor Verification Code
• Concept2 PM 4 Monitor Verification Code
• Concept2 PM 3 Monitor Verification Code
• Concept2 PM 2 Monitor Send Photo of Athlete & Results Screen
If a Concept2 rower is not available then an alternative such as Water Rower, Oartec, Row Perfect may be used. In this case the performance should be verified by providing a photo of the final screen with the athlete on the machine.
Results:
Virtus will post the regular leader updates, prizes and results directly to their event website click here.