Virtus Global Games
Since our startup in 2009, Athletes Without Limits has organized US National Teams traveling to and competing at the Virtus Global Games including past trips to the Czech Republic, Italy , Ecuador and Australia. We look forward to the next Games in France in 2023!
---
2023 Global Games France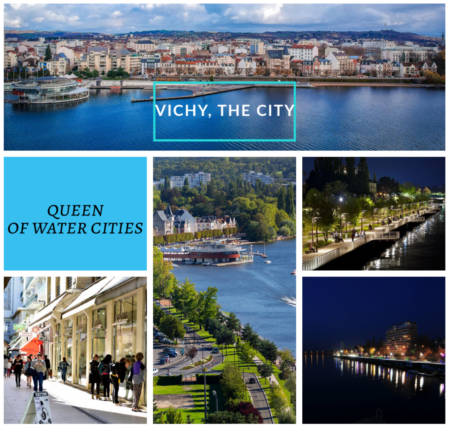 Virtus has announced that the sixth edition of the Global Games will be held in Vichy, France from June 4-10, 2023. The Global Games is world's largest elite sports event for athletes with an intellectual impairment. Athletes from Europe, America, Asia, Africa, and Oceania will perform across ten main sports.
Hosting this event, is the Virtus Member Organisation for France the Fédération Française du Sport Adapté (FFSA). The team at FFSA are highly experienced in delivering high quality international sporting events and have the support of government and sporting organisations to make the 2023 Virtus Global Games a remarkable event. www.gg2023.org
"Vichy, a city of sports, have massively invested in renovating excellent facilities where all sports' disciplines have their place. Labeled 'Terre de jeux 2024' (Land of the Games 2024), our city is currently preparing to host Olympic and Paralympic delegations involved in Paris' [2024] Olympic Games."
– Frédéric Aguilera, Mayor of Vichy
---
History of the Games
The Virtus Global Games (formerly called Inas Global Games) feature 1000 of the world's top athletes with intellectual impairment competing in athletics, basketball, swimming, table tennis, futsal, indoor and outdoor rowing, road cycling, taekwondo and tennis. Organisers also sometimes include demonstration sports.
The Global Games originated in Bollnas Sweden in 2004 following the expulsion of athletes with an intellectual impairment from the Paralympics. The first Games featured six sports and was held at the same time as the 2004 Paralympics and has since grown to become the premier event for elite athletes with an intellectual impairment.
The event now takes place in the year ahead of the Paralympic Games. Since our startup in 2009, Athletes Without Limits has organized US National Teams traveling to and competing at every succeeding Virtus Global Games including 2009 Czech Republic, 2011 Italy, 2015 Ecuador and 2019 Australia.
While the Games feature 10+ sports, athletes competing in swimming, track & field, and table tennis — the three Paralympic sports that include athletes with intellectual impairment (II1) — have used the Global Games as a springboard toward also qualifying for their country's Paralympic Team.
As the World Championships for athletes with intellectual impairment the Virtus Global Games marks the highest level of achievement for high-performance athletes from around the World. Check out highlights from the 2019 event in the video below.
---
2019 Global Games Australia
Virtus: World Intellectual Impairment Sport (formerly called Inas) has selected Brisbane, Queensland, Australia to host the 5th Global Games in 2019. As a Celebration of Excellence the Games will harness the power of inclusive sport to change attitudes, challenge perceptions and strengthen communities locally and globally. The Games showcases athletes across the sports of Athletics, Basketball, Cycling, Futsal, Rowing, Swimming, Table Tennis, Taekwondo and Tennis with Demonstration Cricket and Hockey and is the world's biggest elite sports event for athletes with intellectual impairments.
2019 USA Global Games Team Set to Compete in Brisbane
Athletes Without Limits is proud to announce the 22 athletes who will represent the United States at the 2019 Global Games in Brisbane October 11th-19th—the world's biggest elite sports event for athletes with intellectual impairments.
The team is the largest the US has assembled for an Virtus (formerly called Inas) competition and consists of defending Inas World Champions, Paralympians, and debutants competing in Rowing, Swimming, Taekwondo and Track & Field. Together the team and staff represent 14 different US States.
USA first saw representation at the Global Games in 2009, just weeks after Athletes Without Limits became the U.S. Member of Virtus (which was called Inas-Fid at that time).
This year marks the first Global Games to include not one, but three eligibility groups in order to include and be fair to a wider field of athletes with Autism, Down Syndrome, and Intellectual & Developmental Disabilities — a change Virtus Governing Board Member Barry Holman helped drive through collaboration with leadership from other Virtus member organizations, including Australia.
"Athletes Without Limits owes a great debt to this year's Global Games hosts Sport Inclusion Australia, who took us under their wing at our first Global Games, and have been an inspiration to our athletes, coaches and leadership ever since." said Julie Holman, who has served as Head of the US Global Games Delegations since 2009. "Since seeing is believing, the level of competition and sportsmanship seen by our athletes and Coaches at the Games tends to bring out the best in everyone."
US Athletes will compete in four of the ten sports that will take place at the Games: Athletics, Rowing, Swimming & Taekwondo.
2019 USA Global Games Team Roster
ROWING:

Jesse Garcia
(VA)
Zachary Rice
(MN)
Bruce Worley
(MD)
Mark Worley
(MD)
SWIMMING:
Jacob Basini (NY)
Anna "Libby" Beem (GA)
Lauren Bergquist (FL)
Leslie Cichocki (IL)
Corinne Harris (CA)
Andres Hernandez (TX)
Garner Moss (WI)
Tessa Nagy (CA)
Ian Soules (FL)
Katya Vazhenin (GA)
TAEKWONDO:
Morgan Barber (OR)
Shania Hershey (PA)
Jisoo Kim (CA)
Eric Wright (PA)
TRACK & FIELD:
Starlette Menendez (NY)
Kenneth Noguchi (CA)
Christopher Tucker (MN)
Tyler Wigington (WI)
2019 USA Global Games Team Coaches & Staff
The Athletics Team will be headed up by Coach Scott Brinen, with 2019 being the first time the US will compete in Field events as well as on the Track at an Inas event. US Rowers will compete both indoors and on water, led by AWL DC Rowing Head Coach Patrick Johnson, with assistance from Team Staff Favio Garcia. Our growing US Taekwondo Team will be led by Johnny Birch, Athletes Without Limits National Program Director, whose efforts helped returning US Team Member Eric Wright capture the first ever Inas Taekwondo Gold medal at the 2015 Inas Global Games in Ecuador.
Athletes Without Limits Global Games 2019 Head Swim Coach Celeste Schyterz will partner with USA Down Syndrome Swimming Head Coach Julie Reilly, with support from Athletes Without Limits Staff Courtney Haber and Team Veteran Leslie Cichocki, a 2016 Rio U.S. Paralympic Team Member. The highly competitive Swim and Athletics competitions at the Games are sanctioned both by Inas and  by World Para Swimming and World Para Athletics respectively, providing an ideal opportunity for 2020 Paralympic Team contenders to earn qualifying times.
US Team Leadership includes Julie Holman, Head of US Delegation, Barry Holman, Head of US Sports (and Oversight Chair for the Games in his role as an Virtus Governing Board Member), along with Ian Conyers, who returns for his second Global Games having proven himself invaluable as overall team support at the 2015 Global Games in Ecuador.
Please contact us with additional questions about US participation in the Games.
[US Global Games Team Members Visit our Team Trip Information Page]
---
Follow the Games on Social Media
Watch videos and follow the planning on the official event website at www.inasglobalgames.org Follow the official 2019 Global Games Facebook site.
---
Brisbane Sport Venues