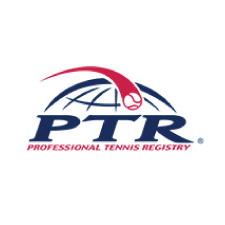 PTR's mission is to education, certify and service tennis teachers and coaches around the world in order to grow the game.
PTR was founded in 1976, by world renowned coach Dennis Van der Meer.  Dennis saw the need to develop a universal language and progressions for tennis teaching. PTR Membership offers unparalleled educational materials, opportunities, career assistance and most importantly, worldwide recognition and respect.
PTR also provides members with numerous benefits to assist them in their career as a tennis teaching professional and/or coach. With members in 125 countries,
Quick Facts about the Organization:
    Internationally recognized tennis teaching certification
    Approximately 15,000 Members in 125 countries
    43 International Master Professionals
    More than 240 National and International Testers
    Annual International Tennis Symposium, Championships and Trade Show
    Hosts annual PTR $18,000 Wheelchair Championships & Special Olympics National Championships
    Publisher of TennisPro, PTR's award winning magazine
PTR membership is inclusive in terms of gender, race, ethnicity and religion. PTR is also sensitive to those of lower socioeconomic backgrounds. If you cannot afford the cost of professional development, you may qualify for assistance through PTR Foundation.
Website: www.ptrtennis.org